Patented
Canister agnostic – the medicine is as prescribed by a doctor
Sensors and processor built-in
IoT, ML, and AI-driven
Robust, designed, developed, and made in India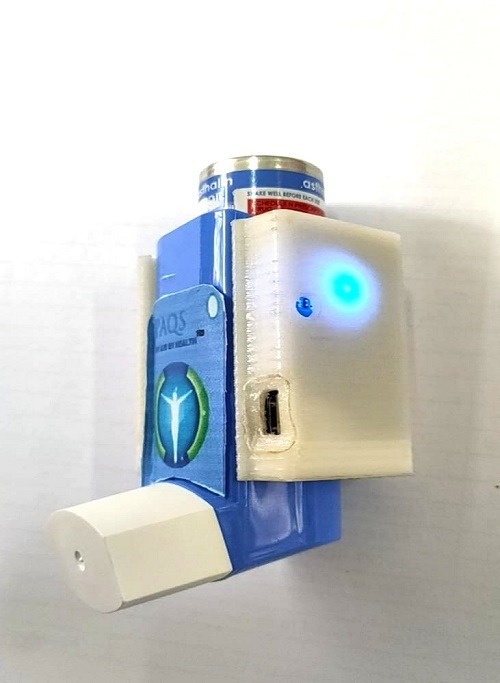 At the heart of our solutions for buildings – offices, schools, hospitals, and hotels, is the indoor air quality monitor. Compact, with multiple sensors our device accurately captures indoor pollution parameters. Its compact size and unobtrusive design allow for it to be placed at hot spots and high traffic areas in buildings.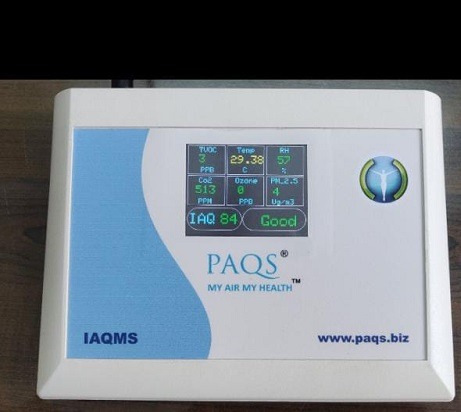 Each ES is a made in India Product, designed and manufactured by PAQS. The ES can be networked through GPS/ GMS or Wi-fi/Ethernet; has provision for a battery back-up, conforms to IP65 standards.
ES is equipped with multiple sensors to monitor the following:
Air Quality: The sensors will detect and measure particulate matter (PM2.5, PM10) and levels of noxious gases (NO2, SO2, O3, and CO). Subsequently, Air Quality Index (AQI) will be provided as per respective countries' AQI standards.
Weather: Sensors will measure temperature, relative humidity, level of CO2, the intensity of visible light, and UV.
Noise: The sensor will detect the ambient noise level in decibels (dB(A))
STP Parameters: The sensors will detect & measure noxious gases such as Methane, Ammonia, Lead & Hydrogen sulfide levels.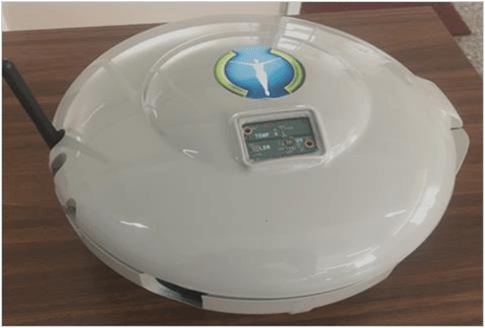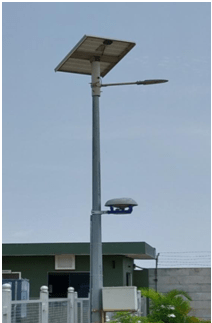 An innovative Made in India product for automatic recording and transmission of rainfall data. It uses GSM technology for data transmission. It is an integrated system containing the rain gauge sensor and a data logger.
Features :
Near real-time rainfall data available on the Platform
Rainfall recording at a user-configured interval
Measurement of resolution of 0.25 and 0.5 mm
Rainfall data storage of 15 minutes recording up to 1 year
GSM/ GPRS interface to transmit data to the Platform
Flexibility to accommodate different GSM Service Providers Specification
Total Weight -10 Kgs Rain gauge sensor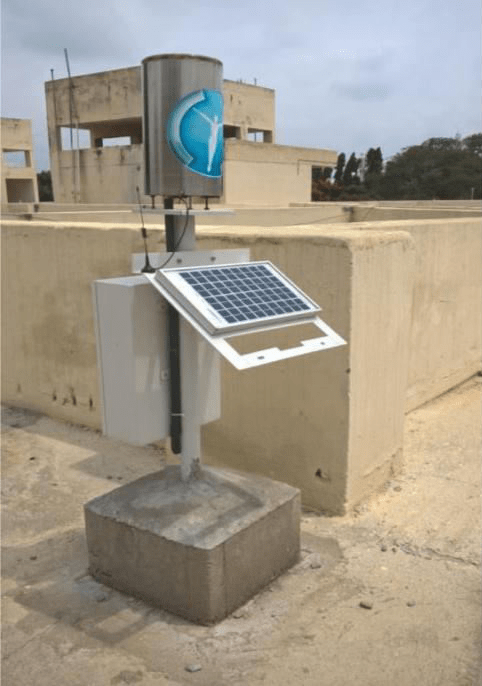 PAQS Flood Sensor is an Intelligent system that helps to keep track of natural factors to predict floods. It helps in detecting the water level across dams, rivers, etc, and alerts when water reaches the threshold value. The data is analyzed continuously and people are warned of the risks for flooding.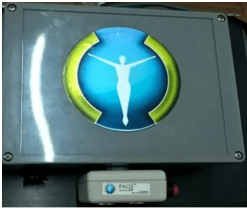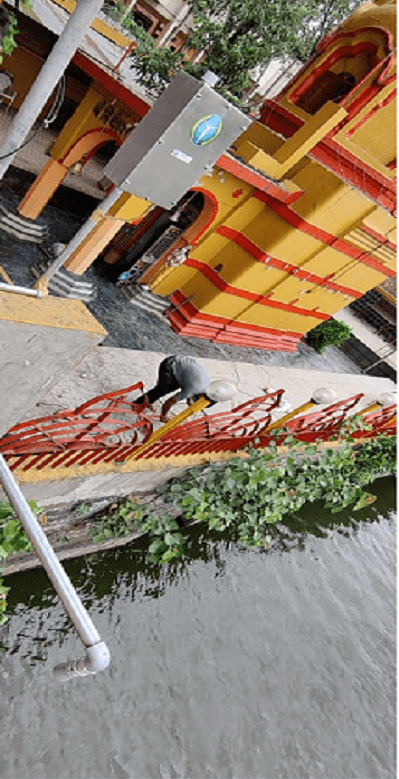 6. Wind Speed & Wind Direction Sensor
The unit comprises a combination of sensors and light alloy construction to reduce overall weight. Wind direction is derived via a transducer to our data acquisition system. Range : 0- 360 Deg C
Wind Speed Resolution and Units – Measured in 1 mph.  Range – 2 to 150 mph, 2 to 130 knots, 1 to 67 m/s, 3 to 241 km/h , Accuracy (large wind cups, included) – ±2 mph (2 knots, km/h, 1 m/s) or ±5%, whichever is greater.