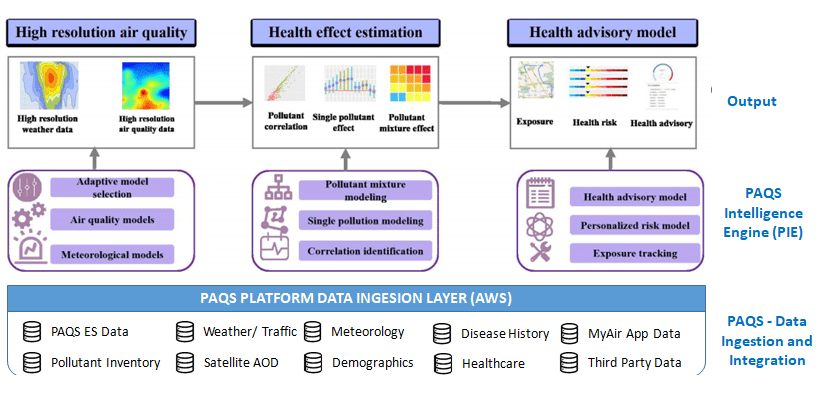 PAQS has closely collaborated with hospitals to study the impact of air quality on an individual's health. These studies have helped in the development of the Smart Inhaler. Healthcare providers can benefit from our offerings in this sector. 
Dynamic Pollution Mapping
We developed the world's first Dynamic Pollution Mapping solution when we successfully mounted our outdoor environment sensors on mobile platforms.  This was first used in the Jaipur Smart City program (Rajasthan, India), with the sensors mounted on city buses. The real-time, dynamic pollution data captured by these buses as they crisscrossed the city, was invaluable in quickly providing snapshots to the urban planners.
Solutions for different pollution situations
In our endeavor to improve the quality of life for every city dweller, we are uniquely placed with our domain knowledge and team to offer a wide range of solutions. Additionally, we work with various organizations whose needs may be for basic data, curated details, analytics, and insights or a combination, or a comprehensive solution.